AmazoPartnering + Jay's BONUS
DO THIS 10 TIMES…
The math doesn't lie. Even an average deal like the case study example above can quickly lead to millions. Do this 10 times and you'll make almost a million in-your-pocket this year and every year that follows.
What if YOU could sell millions on Amazon… without ever investing a dime in inventory?
We've all heard stories of people raking in riches with Amazon, Right? White-labeling, FBA and and even drop shipping… but there's a CATCH! It requires lots of money, inventory, and perilous risk taking.
What if there was a better way – – -without the risks, without need for capital, without any limits?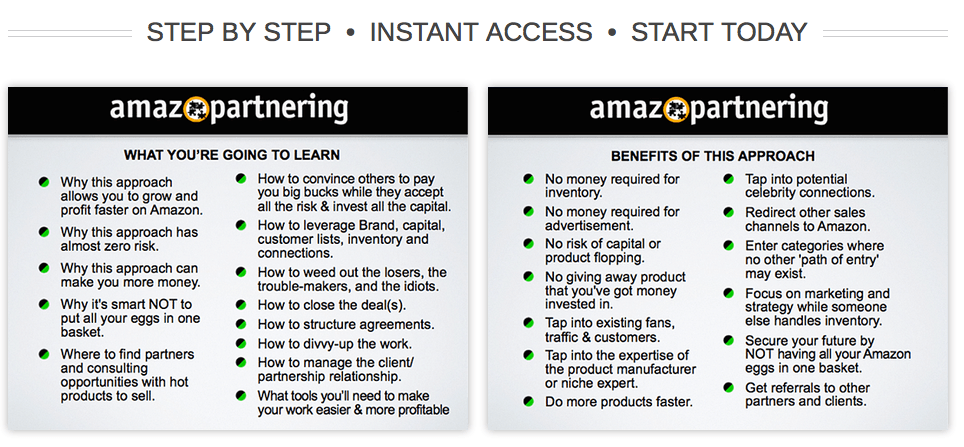 AmazoPartnering + Jay's BONUS