Mari Smith and Dennies Yu – Facebook Marketing Success System
Facebook ads can create much confusion and frustration! Some Facebook users install browser extensions to remove the ads on Facebook's right column. Other Facebook users report sponsored posts (ads in the News Feed) as spam. And, as a business owner and marketer, if you don't hit the mark properly with your paid Facebook products (ads, sponsored stories, boosted/promoted posts, offers, etc.), you could be not only completely wasting your money but you may also be negatively impacting your company's reputation by having the wrong ads shown to the right people, or the right ads shown to the wrong people!
I like to joke that, as I'm Scottish, I was born with frugal genes. So, if I can get maximum organic (free) reach and results on Facebook and not have to pay to promote, then I will. However, even with a nominal budget, over the years, I have experienced incredible results advertising on Facebook.
Introducing: Dennis Yu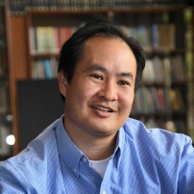 Plus, I wanted to bring my peeps the best of the best in the Facebook ads world. That's why I'm teaming up with my friend,Facebook Ads expert, Dennis Yu, for this groundbreaking new online course. I like to say what Dennis doesn't know about Facebook ads isn't worth knowing. Lol! He has years of experience working at the enterprise level and has managed ad campaigns worth multiple millions of dollars. While Dennis' agency, blitzmetrics, continues to focus on enterprise level, like myself, Dennis is also very passionate about working with small- to medium- sized businesses to help them tap into the incredible power of Facebook.
Did you know?
There are over 1.1 5 Billion active Facebook users.
819 million Facebook users access the platform via their mobile devices.
80% of users are outside the United States and Canada.
Most online advertising reaches only 27% of its intended audience. Facebook's average advertising reach is 91%!
People who like your Facebook Page spend an average of 2 times more as your customers than people who aren't connected to you on Facebook.
Facebook represents a MASSIVE global audience that you can tap into via the power of Ads. And, mobile commerce is experiencing explosive growth so you must know how to effectively market and sell to your audience via the Facebook News Feed – the most viewed section of Facebook.
If you're not integrating Facebook properly into your overall marketing plan, you are absolutely leaving money on the table.
Imagine if you could easily get more fans, leads and paying customers with simple Facebook marketing techniques
It's time to stop struggling with your Facebook marketing, finally learn how to "outwit" Facebook's constantly changing features and algorithms, and get laser-focused on building your business the right way!
It's not "rocket science," as the saying goes. But it does take the right know-how and that's exactly what Dennis and  I want to share with you.
You don't know what you don't know, right? Well, just as soon as you sign up for this new course, you'll be able to make a few adjustments to your marketing approach… and exponentially build on those adjustments as we progress through all 8 modules.
And, you'll be set up for rock SOLID success!
Perhaps you'll recognize some of these Facebook Page challenges:
These are the kinds of issues I hear almost on a daily basis from my community…
Your fan growth has reached a plateau.
You're unable to reach more of the fans you do have.
You're not sure if paying to promote (boost) your Page posts actually works.
When you do pay to boost posts, your organic reach goes down.
You're afraid of wasting money.
You've tried ads before and didn't get good results (read: a solid ROI, return on investment).
You're not really sure what to advertise.
You don't understand Facebook's ad terminology .
You don't know who to turn to when you get stuck….
If you can relate to any of those statements, stop stressing and take action today! I'd love to help you! Come join Facebook Ads expert, Dennis Yu, and myself for this groundbreaking new online course and get ready to finally generate serious ROI from your Facebook ads!
And, by the way, this is not fluffy stuff that just skims the surface. We'll be taking a deep dive into the mechanics of marketing on Facebook, specifically how to effectively integrate paid products that help you grow your fanbase, attract more qualified leads and convert them into top paying clients… all without breaking the bank!
Facebook has over one billion active users – are you reaching the right ones?
Isn't it time you learned how to reach the right audience for your business and turn them into awesome paying customers?
Introducing… Facebook Marketing Success System: How To Master Facebook To Get the Maximum Reach, Results and Revenue!
Finally, you'll be able to fully understand how Facebook advertising works and create specific, measurable results by investing even a nominal ads budget.
You'll be 100% satisfied – guaranteed, or your money back!
What's included:
This course consists of 8 modules with Mari Smith and Dennis Yu (more about your instructors below).
Each session comprises 60-90 minutes of pure, instantly-actionable content, plus homework assignments.
PLUS, you get to join the very active private Facebook Group. Questions and answers are archived in our Group and can easily be searched when you need them.
Save 55% when you sign up today!
(or two payments of $122)
Module descriptions:
Here's an overview of what we'll be covering during our 8 content-rich sessions together with you:
MODULE #1
INSTANT ACCESS to the Replay Video, Slides and Session Guide +
Support in the active Facebook Group
Your Facebook Foundation – How To Have A ROCK SOLID Facebook Marketing Strategy, Focused on Quality Content
Facebook is an amplification of all your other marketing efforts; it's not a panacea. In this first Module, we'll help you get crystal clarity on your goals. What specific business objectives do you want to accomplish? Generate leads, phone calls, awareness, email subscriptions.
This will be a critical component as we go in to Module #2. We need to know which metrics you want to quantifiably increase so we can help you get the most out of all the following Modules!
Plus:
Facebook Page basics: design, features, optional tabs, plus SEO.
Content strategy, including your posting cadence, frequency, timing, length and type.
What content is optimal for maximum organic reach?
"Cheat sheet" with all Facebook ad formats.
MODULE #2
INSTANT ACCESS to the Replay Video, Slides and Session Guide +
Support in the active Facebook Group
Introduction to Social Amplification Engine – Dennis and Mari's Proven Approach to Facebook Marketing Success
This is "STRATEGY", as we see it — the framework we put in place before we start on various tactics.  The 5 stages within the engine are the same, but specific tactics are different by business objectives (module #1).
Why people love you: the emotional part. Our experience is that businesses large and small get stumped here. Most businesses state what they do from a mechanical standpoint, as opposed to WHY people love them and WHY they would feel compelled to share the company's story.  If you don't consider this point in advance of the session, you'll fall behind in the rest of the sequence.
Content – the key here is to focus on listening to and interacting with your customers, not hiding behind a tool or blasting marketing messages.
Audience response – we focus on how you can easily get the fans to do the work for you — to generate content.
Amplification via ads
Analytics
MODULE #3
INSTANT ACCESS to the Replay Video, Slides and Session Guide +
Support in the active Facebook Group
Demographic + Audience Research: Learn How To Identify the EXACT People You Want To Reach At the Lowest Cost!
How to conduct competitive research analysis by studying likes on any page, conducting graph searches, creating a social affinity grid, and using cross-channel tools.
Introduction to the 4 conceptual types of targeting.
Exactly what to do to narrow down your criteria and increase your criteria – and the purpose of both.
Discussion of budget estimation.
Now we're ready to load up your ads in sequence!
MODULE #4
INSTANT ACCESS to the Replay Video, Slides and Session Guide +
Support in the active Facebook Group
Designing and Placing An Ad Sequence: Step by Step Instructions On How To Create The 3 Types of Ad Campaigns That Get Results Every Time
How to reach more fans via Page Post Ads.
Page post link ad + retargeting (FBX and Google).
Creative ways to reach the EXACT targets you want (note, there are several "outside the box" targets here that will significantly set you apart from others).
Using Facebook ads to drive email collection so you can build your list consistently.
How to drive your email marketing back into Facebook.
MODULE #5
INSTANT ACCESS to the Replay Video, Slides and Session Guide +
Support in the active Facebook Group
Understanding Power Editor: Facebook's Secret Weapon! Master This Tool And You'll Open The Floodgates To More Profits From Your Facebook Marketing Efforts!
How to make best use of Custom Audiences. (This is where you can upload  your own email list and then place Facebook ads to reach more of your existing audience).
Review to loop back to the business objectives from Module #1, as they tie to tactics.
Demystifying key features in Power Editor – what to focus on and what to ignore.
Demo of sample ads from scratch.
BONUS MODULE
INSTANT ACCESS to the Replay Video, Slides and Session Guide +
Support in the active Facebook Group
Hands-on Facebook Ads Clinic: Watch Over Dennis & Mari's Shoulders While Participants Get Ad Campaigns Critiqued and Improved in the "Hotseat!"
Hands-on module for 5 lucky winners!
Attendees get to be in the virtual "Hotseat" to have their content strategy and ad campaigns reviewed and improved by Dennis and Mari.
Everyone benefits from this Clinic, whether in the Hotseat or not.
Everyone takes away key distinctions that are immediately actionable in his/her own campaigns.
You get to learn from REAL live examples and case studies!
Just one small tweak can make the world of difference to your conversion rate and profit margins!
MODULE #6
INSTANT ACCESS to the Replay Video, Slides and Session Guide +
Support in the active Facebook Group
Tracking and Measuring The RIGHT Numbers: Demystifying the "Geek speak" Metrics and Knowing What To Focus on For Real Results
What metrics you need to focus on for optimal results
What metrics to ignore
Understanding how to set and measure your own KPIs (key performance metrics)
Glossary of terms.
Analytics is not about generating reports (unless it's an agency or consultant), but about troubleshooting what to optimize next to get more of what's good and less of what's bad. If your business metric is not increasing sufficiently, it's either an issue of content, targeting, or conversion.
20% of the work is Modules #1-5.  The real work is the many cycles of testing and iterating. But, you have to lay the solid foundation in Modules #1-5 or you won't get the best results.
MODULE #7 – Advanced Optimization – Power Techniques To Get Much More Out Of Your Advertising Budget
INSTANT ACCESS to the Replay Video, Slides and Session Guide +
Support in the active Facebook Group
Now, we'll dive into creative ways to stand out in the news feed and reach an even wider audience but still remain highly targeted.
How to get a job or put the spotlight on poor customer service — with examples galore.
Content recycling — how to get maximum mileage out of every piece of content
Black hat techniques– what to avoid!
MODULE #8 – Proven Lead Generation: How To Tie Everything Together And Create A Solid "Lead Gen Machine!"
INSTANT ACCESS to the Replay Video, Slides and Session Guide +
Support in the active Facebook Group
Troubleshooting; getting over plateaus of your fan growth, lead generation, and ad response
Agency training materials
Budget planning and ROI calculators
Using third party outsource sites to scale out responses and clever content
Mari Smith and Dennies Yu – Facebook Marketing Success System