Mike Koenigs – Make, Market, Launch IT
Produced by Mike Koenigs, co-owner of the 8-figure online blockbuster Traffic Geyser, and Pam Hendrickson, the woman in charge of Tony Robbins' product empire for the past 20 years, MAKE, MARKET, LAUNCH IT takes the guess work out of creating, producing and launching products quickly and profitably.
MAKE, MARKET, LAUNCH IT gives customers the very best content, tools and strategies available—packaged in a simple 7-step system—for taking any idea and getting it to market.
In addition to step-by-step video training modules, MAKE, MARKET, LAUNCH IT includes comprehensive templates, examples, product maps, handouts and all of the tools customers need to get the best possible results in the least amount of time.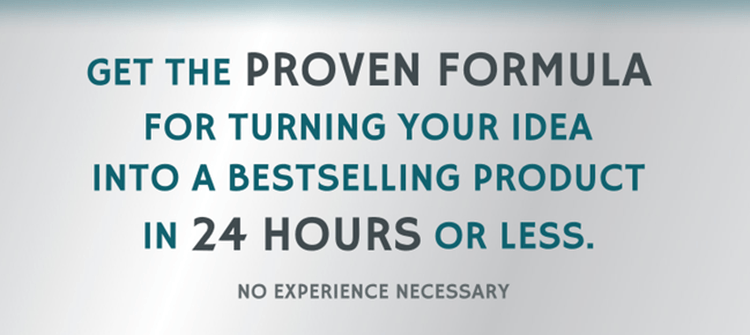 WHAT PROMOTING THIS PRODUCT MEANS TO YOU
Make a 40% commission on every sale, or as much as $1,304 per sale, while adding tremendous value to your list. (Make $100 on any upsells to the physical version of the product.)
Historically high conversion rates (and swipe copy that converts for you)
Outstanding content that will create good will
Reliable tracking and outstanding affiliate support
Recognition as a leader by other top marketers, partners product creators in the world who will reach out and ask you to participate in their launches
Happy customers who achieve phenomenal results—and who we then turn into heroes by broadcasting them sharing their success stories with our entire audience (wait till you see our HERO stories!
VIP invitation to our MAKE, MARKET, LAUNCH IT live event, including after parties and networking
Post-Launch Results:
So far, we've had fewer than 4% refunds on the product
(the "information publishing" industry is typically 20%-40%)
43.7% of all buyers opt for the single payment
44% of all buyers upgrade to the physical product
Gender of buyers is nearly 50/50 men/women
25% of buyers are non-us
Compliance (the number of people actually using and implementing) is exceptionally high
If you've worked with us before, you know we pay on time and we take care of our customers, retaining them at a high level.
In fact, with the addition of Pam and Chris Hendrickson, who are extremely passionate and experienced with customer advocacy, we've taken our customer support and retention systems to an entirely new level.
As an affiliate, of course, you agree to abide by our Affiliate Agreement and operate with full integrity. The affiliate agreement shows up when you register…
We also ask for your full and complete participation—which means sending all the pre-launch videos so your customers are pre-framed to buy. This is critically important to your success!
Remember, to win the hearts and minds of your prospects, the more you tell, the more you sell!
THE PROOF: MAKE, MARKET, LAUNCH IT PROGRAM RESULTS:
We ran a beta version of this program over the summer and the results were phenomenal.
The program was rated 4 out of 4 by every single person who participated.
Here are some of the specific results our customers achieved:
One customer is closing a $500,000 licensing deal using what she learned.
Another customer is combining what he learned through MAKE, MARKET, LAUNCH IT with his own experience building an 8-figure business selling to Costco, to create a product that helps other entrepreneurs shortcut their own business growth cycle.
And if that's not enough, here's even more feedback from recent customers:
"If you are even CONTEMPLATING creating or selling your own product, please do yourself the favor and save yourself two years of stress and frustration by listening and learning from the experts who have done and systemized this for you. Pam and Mike make it easy to follow, care about your experience and will show you the quickest way to successfully creating and launching your product."
—Alex (Ontario, Canada)
"If you are serious about creating a lasting product that will really help people and make money doing it, you need to take Pam and Mike's course. This is a serious learning experience that will help you produce a great product. The customer awareness exercises alone are worth their weight in gold. After completing them you will know your customer inside and out and be able to create a product that really meets their needs."
—Scott (Kansas City)
"I would tell any business owner, that this program will open their eyes to different, and ultimately logical changes in how they would generally market any product – no matter what it is. I had my process completely reversed, and would never have seen the wisdom without this program."
—Lisa (Columbus, OH)
What is the "MAKE MARKET LAUNCH IT" program?
MAKE, MARKET, LAUNCH IT is a complete 7-step / 7-week online course that takes people through an easy-to-follow process:
Finding their ideal target market
Creating an irresistible offer for that market
Producing a product that fulfills the promise of their offer
Successfully launching their product, both in the short and long term.
Each of the seven modules, to be released weekly on our membership site, includes:
5-7 video training sessions with Pam and/or Mike
A thorough, easy-to-follow action guide for each session (to support step-by-step implementation)
Templates, examples and worksheets (these are not just 1-page Word documents; we're talking in-depth Keynote and PowerPoint files, detailed Excel spreadsheets and comprehensive swipe files—the stuff all of us would have loved to have gotten our hands on early in the game)
Product maps that show the specific process to follow to get the fastest results for each step (these alone are worth the entire investment in the program)
While we go over 15 different formats you can use to create your platform and product funnel, the focus is on the 7-step system and process necessary to successfully produce and launch any product, in any form
There are 7 weekly Q&A live calls (also posted on the site) to correspond with each of the modules as they are released.
We have bonus interviews with experts in the field (people you'll want to hear from) and skill trainings on everything including copywriting, design, video production, live events and curriculum design. There's outsourcing and crowdsourcing training and pretty much everything a person needs to successfully create and promote their online information product business.
(The program also covers what NOT to do so people don't get stuck working on things that aren't making money or making a difference).
Every customer also gets a ticket to our next 2 ½ day MAKE, MARKET, LAUNCH IT live event in April 2012, in San Diego.
Between the two of us, we have created, produced and sold over two hundred unique products and services to the tune of tens of millions of dollars in revenue.
Using the expertise she developed over 20 years as THE person behind all of Tony Robbins' content, products and services, Pam has obsessively structured and organized all of our content in the same detailed, compelling, usable formats she used to create all of Tony Robbins' best-selling and award-winning products.
And of course, Mike has a long history of achieving 8-figure online success, and masterminding some of the biggest online launches in our industry to date.
We're excited to partner with you!
PARTNER SUPPORT
If you have any questions, you can reach our affiliate manager, Chris Hendrickson, atchrisphendrickson@mac.com or 858.720.8720.
To your success!
Mike and Pam
P.S. As an affiliate, you agree to abide by our Affiliate Agreement, conduct yourself with integrity, take care of your customers, not spam your list and follow all FTC guidelines and general business ethics.
P.P.S. Earnings Disclaimer: No warranties. This program is provided for information purposes, without any warranties, or earnings claims, whatsoever. It is not guaranteed to produce any particular result and the information contained within should be used at your own risk.
Mike Koenigs – Make, Market, Launch IT